A Pain-FREE Shoulder is Finally within Reach!
Pain-FREE Shoulder Clinic

shoulder pain?
American Chiropractor USA Doctor Shoulder Pain Specialist Olympic doctor, 36 years experience, Algarve, Portugal, Dr Christopher Bock
The Premier Shoulder Pain Clinic
Algarve, Portugal Shoulder Pain Clinic
For the past 45 years this patient hasn't been able to lift his arm above his shoulder due to pain.
7 minute treatment with Dr. Bock.
Now he has full movement. NO PAIN!
You've FOUND it!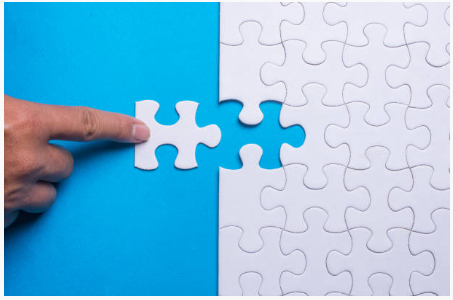 (right here in the Algarve, Portugal !)
101
,
306
Successful Treatments
Average 4 Sessions
Treatment for Shoulder Impingement Syndrome, tendonitis, tendinitis, rotator cuff, bursitis, painful arc syndrome, tendinopathy, tendonopathy, bicep supraspinatus infraspinatus shoulder pain, rotator cuff tear.
Patient Video Review, Mr. Solferini – January, 2020
Feel Better Today!


Shoulder Pain Gone
Get your shoulder moving again, quickly.
Do the things you want to do. (play, work, sleep, etc,)
Most patients recover in 1-5 treatments (instead of 20-60 physio sessions).
Pain-FREE Shoulder Clinic  €50 – €250 (1-5 treatments)
Traditional care €800-€2400  (€40 x 20-60 treatments)
First Day of Treatment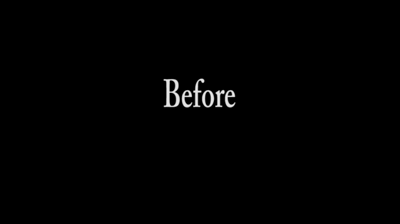 What do shoulder specialists have to say…?
A medical study from the Netherlands:
51% of people with Shoulder Pain
will still have symptoms after 1 year.
(get treatment immediately!)
British Journal of Sports Medicine
reviewed 9,351 shoulder studies (2017)
British Journal SM study says… Only  ONE  Shoulder Treatment
Superior to all others
THE MOST effective and recommended Treatment…


for shoulder pain
Shoulder-Specific Exercise
Pain-FREE Shoulder Clinic for Shoulder pain painful Arc Syndrome. 93% better 1-5 treatments. Algarve Portugal. Dr Bock 282 352 202
British Journal SM concludes & recommends:
1)

  ALL Shoulder Pain patients 

be treated with Shoulder-Specific Exercise.
2)  Most Effective in improving pain, function, and range of motion.
3)  Shoulder-Specific Exercise is  THE  BEST  Treatment for Shoulder Pain.
British Journal SM  recommends it for…
Rotator Cuff Tendonitis / Tendinitis
Rotator Cuff Tears
Shoulder Bursitis
Subacromial Bursitis
Bicep Tendonitis / Tendinitis
Impingement Syndrome
Painful Arc Syndrome
Shoulder Pain
Subacromial Bursitis Impingement
Frozen Shoulder
"

Shoulder-Specific Exercise

"
World-Exclusive Treatment ONLY Found Here
Shoulder Pain – Specific Exercise
Dr. Bock, Olympic Doctor, Shoulder Scientist
treating with  

Shoulder-Specific Exercise 

since 1983
to ALL of his shoulder patients
~ Olympic athletes and private-clinic patients ~
93% Shoulder Pain Patients Recover in 1-5 Treatments.
(instead of the usual 20-60 treatments)
Here's a Typical Patient of Ours.
Lots of Pain.
Couldn't raise his arm.
Couldn't work for 3 months.
He needed only 1 Pain-FREE Treatment of Shoulder-Specific Exercise…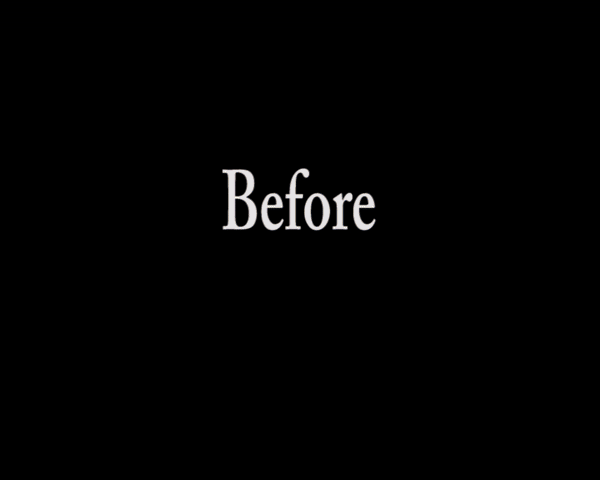 Just 5 minutes of Treatment, his arm goes straight up
6 weeks later (blue shirt)
full movement NO pain!
1 Treatment.
British Journal of Sports Medicine
also stated what
Doesn't Work
as the main treatment.
Physical Therapy Machines, drugs, etc.
British Journal SM  says…
These common treatments showed
"Little Evidence of Consistent Results"…
and
"Should NOT be relied upon as the Primary Treatment."
Including:
Ultrasound

Transcutaneous Electrical Stimulation (TENS)

Shockwave Therapy

LASER

Interferential Light Therapy

Pulsed Electromagnetic Field

Microwave
As well as:
Corticosteroids, Cortisone Injections

Nonsteroidal anti-inflammatory drugs: Ibuprofen, Voltaren (diclofenac), aspirin, etc

Trigger Point Therapy

Taping

Nerve Block

Acupuncture

Hyaluronate Injections

Diacutaneous Fibrolysis
These Failed Shoulder Pain Treatments lead to Ineffective Surgery …
ALL of these treatments fail because… they are only treating the shoulder pain symptoms.
This is why it's typically 20-60 sessions or more of Physio, with poor results.
It's not the therapist's fault.  The machines (and other therapies) just don't work very well!
How does the Pain-FREE Shoulder Clinic achieve a 93% recovery rate?
In just 1-5 treatments?
Answer:
We use 'Standard Medical Principles' used for other types of injuries.
Treatment Principle… STOP the 'Re-Injury' 
Whenever you feel pain, that, is Re-Injury damaging the tendons and muscles.
Dr Bock's treatment Stops the Re-Injury, so your shoulder can get well… quickly!
Shoulder Pain Treatment:   'Shoulder-Specific Exercise'  STOPS Re-Injury
Dr. Bock's treatment stops the continual "re-injury" of your shoulder so your shoulder can heal quickly.  Normally within 5 treatments (instead of 20-40-60 treatments of physical therapy).
Shoulders require a specialized treatment to stop re-injury. 
You will work with Dr. Bock to correct your shoulder movements and stop the "impingement" or crushing of the tendons, muscles and bursa in your shoulder. 
Then your shoulder pain is gone and normal movements return!
What about the other 7% who don't get better?
4% have a total Shoulder-Complex Syndrome where most or all of the muscles lock down shoulder movement. These shoulders do require more time to improve, usually 10-15 sessions.  (This is why you should get treated immediately!)
2% of people don't follow through with the treatment protocols, so of course they don't get better.
1% have a terrible injury that requires corrective surgery.
The Pain-FREE Shoulder Clinic offers you a FREE Consultation and Examination.
Find out how quickly your shoulder can improve.
Honesty Alert:
If Dr. Bock doesn't feel he can help you he will tell you and possibly guide you to an appropriate treatment for your shoulder. We work with top-notch shoulder orthopedists for extreme cases.
Shoulder-Specific Exercise treats the Cause of your shoulder pain.
Resulting in quick and lasting Recovery.
Should I wait to see if my shoulder gets better on its own?
Absolutely Not!
Seek care immediately.
We now know – Early treatment gives you the best chance of a quick recovery.
(NO doctor would recommend… 'Fractured leg. Let's see if it gets better on its own' !)
Stop the continual re-injury from making your shoulder worse… Today.
If you wait…
The big medical studies are now telling us…
You run the chance of a long and painful recovery time (months to years).
You risk worsening to 'frozen shoulder' (adhesive capsulitis) which can take 1-3 years to maybe get better.
What if I have waited?
That's ok, everyday Dr. Bock helps people who have struggled for months or years.
Meet… Sr. Francisco
He came to our clinic on Friday, 19 January, 2020. 
47 years ago, Sr. Francisco was at the beach with his 6-month old daughter. A large wave surprised them and suddenly his little girl was being swept away. Of course, Sr. Francisco reached to save her. The force of the wave dragging his daughter away injured his right shoulder.  During the next two years, his shoulder pain worsened.  Previous treatments over the years have not helped.
For the past

45 years

, pain stopped him – from raising his arm above shoulder level. 
Until he visited the Pain-FREE Shoulder Clinic…
In just a few minutes he was able to raise his arm overhead.  Then you will see Dr. Bock show him how to lift his arm to the side for the very first time!  (* at the end of his video watch Sr. Francisco's hands flutter, he's surprised at what just happened… so easily and quickly.)
This is Sr. Francisco's First Treatment
Begin Shoulder-Specific Exercise Today
Get your shoulder moving quickly
It costs far less NOW… rather than later
Are there any risks with Shoulder-Specific Exercise?
Virtually… NONE
The 'exercise' is Gentle, Slow, Pain-FREE Corrective movements which stops the Re-Injury.
Shoulder-Specific Exercise is  ~not~  'traditional exercise' (no lifting weights!)
Risks of other ineffective remedies
The GREATEST risk – they allow the Re-Injury to continue and shoulders worsen. 
Cortisone Injections – significant weakening of tendons leading to tears
Ultrasound – skin burns
Electrical Stimulation – skin burns and painful treatment
Acupuncture – infection, collapsed lung
'Cupping' – large bruising
Graston Technique – massive bruising and painful treatment
Shockwave – painful treatment
Massage & Trigger Point – painful treatment & worsening a tear
Active Release Technique – painful tissue tears
Shoulder Arthroscopic Keyhole Surgery – infection, damage of nerves and blood vessels, poor results, worsening of condition, can lead to Frozen Shoulder.  NHS England has stopped this surgery (2019).
Manipulation with Anesthesia – painful severe tearing of the shoulder joint, fracture of bones, etc.
Also, extremely expensive €8000

What about Shoulder Pain Surgery?
What do the experts say?
The Lancet  Medical Journal Finds…
British Medical Journal Guideline Group Recommends…
New Advice for Doctors…
"

Strong Recommendation Against Surgery

"
Shoulder Impingement Surgery has
"

Little benefit in patients' levels of pain, movement or quality of life




when compared to other approaches

"
British Medical Journal 
British Medical Journal  study's original findings… 06/02/2019
(you may click on title to original study site)
Based on These Studies and Recommendations of…
Royal College of Surgeons
The Lancet/Oxford Study
British Medical Journal/BMJ
British Journal of Sports Medicine
NHS England

Bans

Ineffective Shoulder Surgery
American Chiropractor USA Shoulder Doctor Specialist Olympic doctor,  Algarve, Portugal, Dr Christopher Bock. 93% patients better first treatment.  NO surgery, injections.
Old Treatment Ideas are Quickly Changing
What Should You Do to Fix Your Shoulder Pain?
Follow New Recommendations of
British Journal of Sports Medicine:
1)

 

Begin with  SHOULDER-SPECIFIC EXERCISE
2) It's  THE  Core Conservative Treatment
Pain-FREE Shoulder Clinic
1-5 Treatments
vs
Physical Therapy
20-60 Sessions
Pain-FREE Shoulder Clinic
The Quickest and Most Advanced Treatment

to Fix your Shoulder
Dr. Bock offers you a
~FREE Consultation and Exam~

Call and get better FAST !
93% of all patients do.
Typical Patient we see every day.
Arm and Shoulder Pain
Very little movement
Scheduled for Shoulder Surgery in 4 days
Patient 1352 ~ Friday   5/9/2018
Surgery CANCELLED!
Many people feel (and look) just like this, struggling to raise their arm.
Sometimes dropping their arm in sharp pain.
Tipping to the side trying to get the arm up just a little bit more. But it just won't go.

This patient found us on the internet.
She came to see us as a last resort (on Friday), she was scheduled for shoulder surgery the following Tuesday in the UK.
Surgeons were going to cut the shoulder blade.
Diagnosis: Tendonitis and Impingement Syndrome.
*PAIN-FREE*…. nearly 97% normal movement. In ONLY 5 minutes.
Surgery AVOIDED!

Struggling with Shoulder Pain?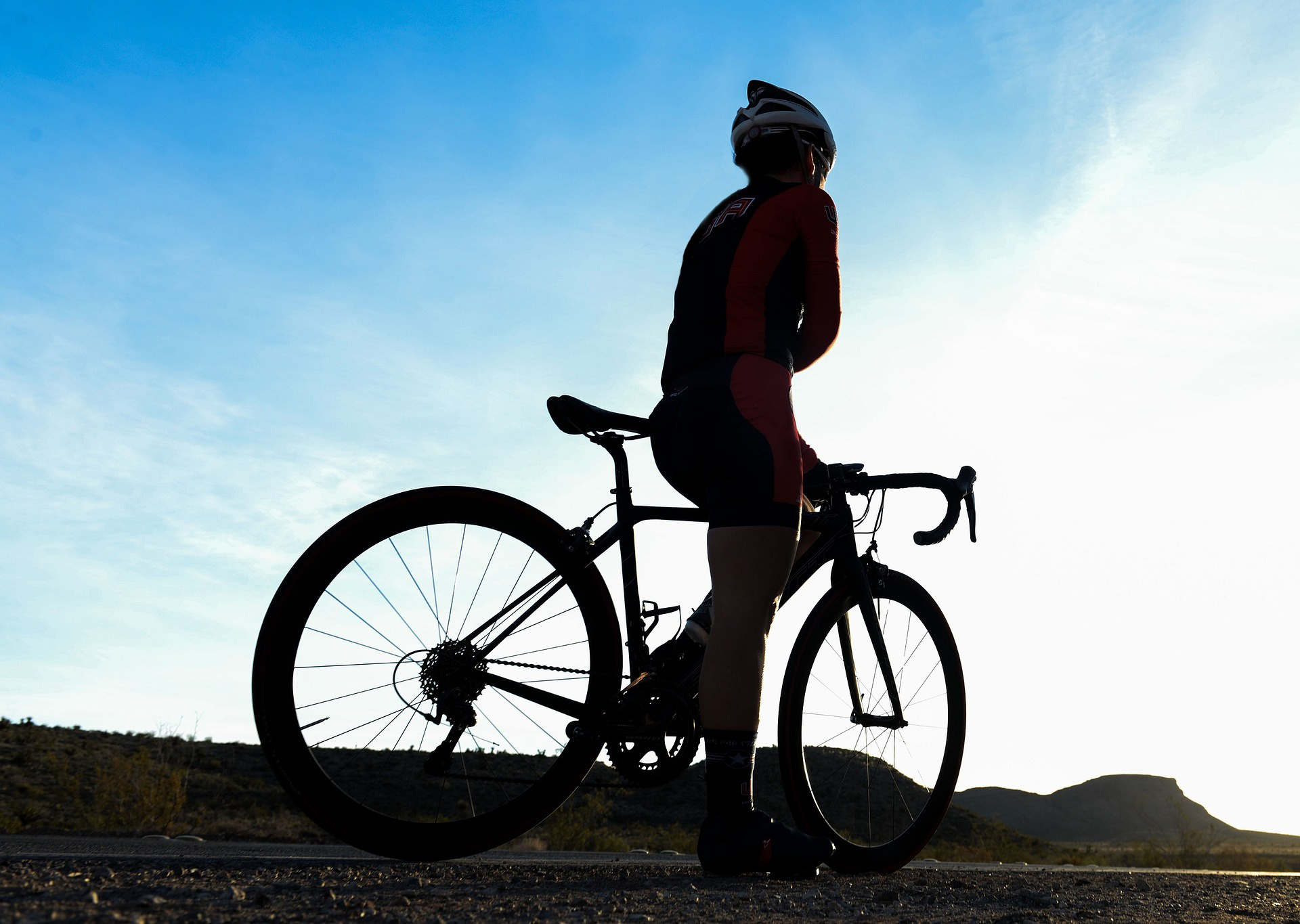 Having difficulty moving your arm?
Not getting better as fast as you would like to?
Tried different therapies that aren't working?
Been told that you need Surgery?
LOOK FAMILIAR?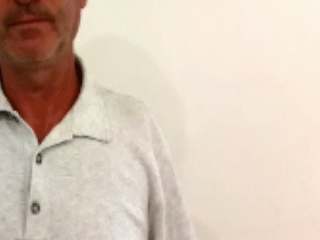 he has Shoulder Pain
~ Now Imagine YOU are one of ~
93%
of patients get better in 1-5 Treatments.
Dr. Bock is a leading innovator of  Shoulder-Specific Exercises ,
having pioneered these treatments with Olympic athletes beginning in 1983. 
Please view videos of his patients who significantly improved their movement,
function and decreased pain levels on their very FIRST Treatment.
Before: Her arm caused sharp pain and muscle stops working.
After 1st Treatment:  Lifting her arm straight up, NO pain, muscle strong. 
Before: For 30 years couldn't lift his elbow above his shoulder, a lot of pain.
After 1st Treatment: he was able to lift his arm almost straight up with NO pain.
Before: Extremely cautious moving arm because of sudden sharp pain.
After 1st Treatment: Full arm movement, NO pain.
Dr. Bock
discovered & developed the Best Shoulder Treatment
as an Olympic doctor.
WHAT MAKES THE "

SHOULDER REVOLUTION SOLUTION

" ™  SO DIFFERENT?
1. Revolutionary New Protocols from an Olympic doctor, treats the Source of the problem.
93% of patients get Better at 1st Treatment.
2. Treatment is Fast 100% Pain-FREE
3. Stops the Repetitive Re-Injury of your Shoulder / Tendon / Muscle / Bursa.  You Heal Quickly.
4. The Dr. Bock Protocol is the ONLY  Treatment that…
NEUROLOGICALLY  helps prevent the opposite shoulder from "future freezing".  (a HUGE bonus!)
YES.  BOTH shoulders get treated for the price of one!
Future freezing of the opposite Shoulder has been a big "unexplained" problem… until now!
5. Dr. Bock quickly releases the Shoulder and Corrects the Freeze.
Now you can benefit from his Unique Expertise.
As an ergonomic consultant for 10 years to 1000's of Nike and Intel employees, Dr. Bock helps you adapt your sport and work activities to greatly quicken your healing time.
He utilizes a Global Approach to Treat your Shoulder. Bringing to bear many treatment disciplines to quickly resolve the problem and get you back to normal movement:
Provides "Shoulder-Specific Exercise", rated  BEST  TREATMENT  by British Journal of Sports Medicine

Olympic Doctor
Skills of a Physio Therapist (ultrasound, laser, electrical stimulation, exercise, K-tape, etc)
Ergonomic Specialist to correct your shoulder's movements
Skills of an Occupational Therapist to help your shoulder's activities
Doctor of Chiropractic to correct the improper movement of the shoulder blade and arm
Sports Specialist to help you regain strength and mobility
Medical Researcher and Inventor/Patent of Physical Therapies
Instructor of Shoulder Treatments to Physical Therapists, Occupational Therapist, Massage Therapists 
Performance/Ergonomic Training for Symphony Musicians
Ergonomic Consultant for 10 years to 1000's of Nike and Intel employees
Consultant to Major Insurance Companies to teach & design Shoulder Treatment protocols
Institute of Experiential Studies, Certified in Massage Therapy, Alexander & Feldenkrais, Movement Therapy
Athlete: University Baseball, American Football, Rock Climber, Ice Climber, Mountaineer, Martial Arts
What the British Journal of Sports Medicine has to say …
Review of 9,351 shoulder treatment studies and concluded the following:
ONE treatment is SUPERIOR… "Shoulder-Specific Exercise" as THE most effective and recommended Treatment.
"Shoulder-Specific Exercises should be prescribed for ALL patients with shoulder impingement




(rotator cuff, tendonitis, bursitis, painful arc syndrome, tears, etc)."

"We suggest that Shoulder-Specific Exercise may be considered as the 'Core Conservative Treatment' for shoulder impingement."

"Shoulder-Specific Exercise was effective in improving pain, function and active range of motion."
Patients fly in from all over to get their Shoulder fixed!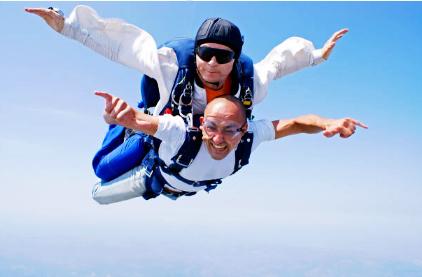 A Completely Pain-FREE Treatment:
Quickly relieves your shoulder pain
Your mobility and movement return
Your injury heals quickly
You can return to life's enjoyable activities
All of this in just a few treatments…
Without:
Cortisone
Injections
Surgery
Pills, anti-inflammatories, pain pills or other medications
Difficult painful therapies and exercises
Endless expensive treatments.
There's a BETTER way…  Only 1-5 treatments (…instead of 20-60 treatments)

Dr. Bock's "

Shoulder Revolution Solution

" ™  Pain-FREE Shoulder Treatment
Quickly Corrects the "Freezing " of the Arm and Shoulder Pain
You can get back to doing the things you like… quickly.
A Pain-FREE shoulder is finally within reach!
Save our number … or just "click and call"
Patient Review  January 30, 2019
Kathy Reid,  FB community review here
Hi,
I wanted to share something with you. I am not a friend or someone paid to write this, you can check my profile, I am a self-employed person who relies very much on being able-bodied.
So here is my story:
About 2 years ago I started suffering with a sore shoulder, I ignored it as you do thinking it would get better but it was only when I could no longer hold my weight on it that I realized I needed to do something.
I am not one for tablet and injections so I looked for other options, I tried… 
click to read more
Massage, Reiki, Acupuncture and Physiotherapy nothing worked so eventually I went to see a Consultant who sent me for Ultrasound, I had Tendonitis, Bursitis and Tenosynovitis in other words the Rotator cuff was damaged, they recommended a Cortisone injection which I did with much reluctance, that didn't work even with 3 months physio, back to the consultant and I was told I needed another one, another 3 months physio and that didn't work! 
I had run out of options so I went back to the UK and had the shoulder manipulated under General Anaesthetic. Everything I didn't want to do…  I had yet another 3 months physio and this time I saw a bit of improvement but not enough to allow me to do simple things like wash my hair using both hands. I carried on with all the exercises I had been set and started some Yoga movements hoping this will help.
Then I spotted an Advert in one of the local papers for someone claiming to be "The Shoulder Doctor" and claiming to get more movement on the first session. 
Look, I'm from Liverpool…
so I didn't quite believe what was written but the first consultation was free and I thought what do I have to lose.
Wonderful Carla managed to slot me in and I saw Dr Bock, I kid you not on the first session I went from not being able to touch the top of my head to being able to do this and reaching just behind it… Impossible you say, well I didn't believe it either, I went home and washed my hair with two hands, not one… 
The simple explanation
is he made me think about the way I was reaching for things and showed me how to reprogramme my brain to move correctly, a simple turn of the hand made a massive difference to me. The cost was the same as a Physiotherapy session (which I had been doing for around a year, with very little difference). I've had 5 sessions and I can now almost touch my fingers together behind my back. Side movement is not quite there yet but we are working on it. Not twice a week like physio but once every other week or so and have time to practice. I guess he will see you as often as needed.
For me the difference is amazing, I just wish I had seen him two years ago!
All that wasted money!!! 
The "

Shoulder Revolution Solution

" ™  Treatment
Gentle Treatment releases the arm with Pain-FREE Movement.
DID YOU KNOW?
After 12-18 months 18% of people will get the same problem in the opposite shoulder, and it was never injured! Researchers are baffled by this phenomenon.
Dr. Bock has discovered the Source of this mystery: The Cause and Prevention.
The Pain-FREE Treatment stops this problem.
BOTH of your shoulders get the benefits of Treatment.
For 150 years "researchers" haven't located the reason for the slow healing of shoulder pain. (2)
Fortunately, Dr. Bock discovered the Source of the problem and how to fix your shoulder pain quickly.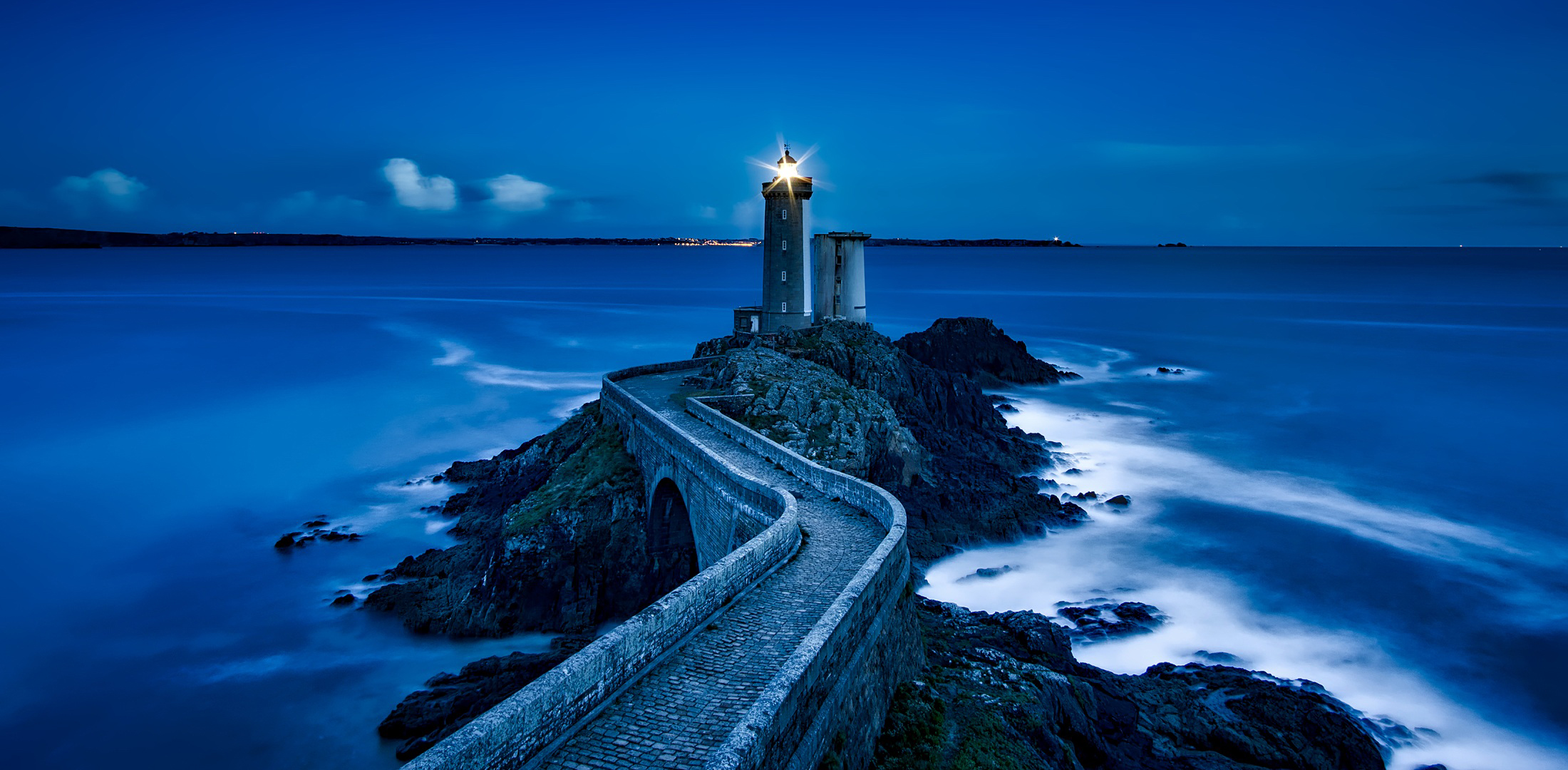 He's been providing the Shoulder Treatment for 35 years. Olympic athletes and regular people get fast results.
Please call for your FREE consultation and orthopaedic exam
Dr. Bock will carefully listen to you, what happened to your shoulder and arm, what it can and can't do, what you've tried so far. If you have any exams please bring them with you.
After your exam, Dr. Bock will honestly tell you if he can help or not. (If not, he may be able to suggest an alternative.)
You can begin your Treatment at your very first appointment.
PLUS… we'll show you how to do the things you want… without pain!
93%
Improvement of Shoulder Pain during the very first Treatment.
Why traditional measures aren't working for Shoulder Pain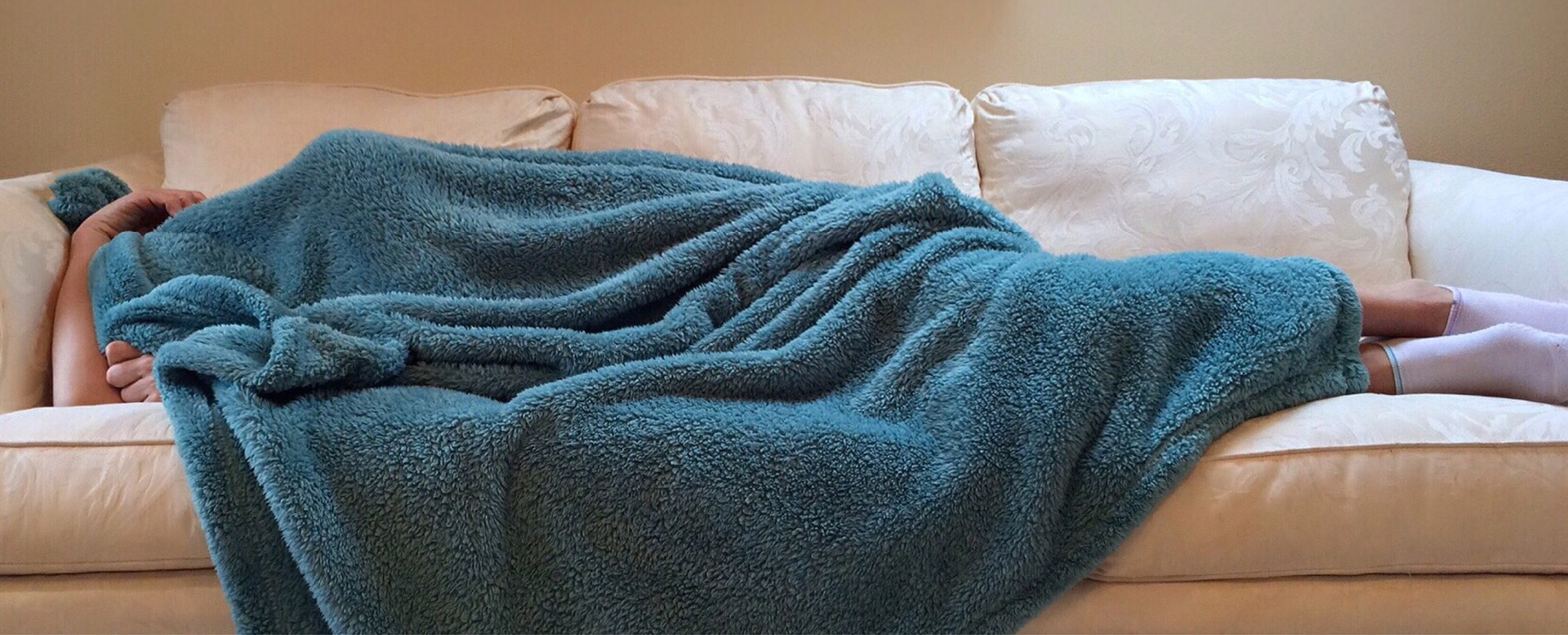 Traditional aid is based on OLD  ideas that haven't helped (and make you WORSE)… here's an example:
Wall Walking Exercises
Have you been told to do this exercise (or seen it everywhere on the internet)?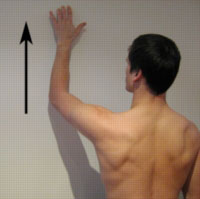 STOP IMMEDIATELY.  DO NOT DO THIS "EXERCISE".
It worsens your shoulder pain. Here's why.
This exercise pinches the tendons, muscles and bursa.
Rotator Cuff

  =

Tears and Tendinitis

Bicep Tendon

pain down your arm =

Tendinitis

Bursa

 cushioning fluid sac gets inflamed =

Bursitis
YOU SHOULD NOT DO THIS EXERCISE!
It doesn't work and it prolongs your shoulder pain problem!
Doesn't make any sense.  Please Don't Do It.
"I stopped asking patients to do wall exercises DECADES ago.
Now 93% of patients get better at 1st Treatment"
In our Clinic, we'll show you the proper things to do to quickly improve your shoulder.
Want to get a good night's sleep without shoulder pain?  We'll show you how!
Our Shoulder Pain – Specific Exercise Treatment
Relieves the squeezing and compression so your shoulder can heal FAST.
(Otherwise, it can take a very, v-e-r-y  long time to heal… months or years. Traditional care only looks at the tendons and does virtually nothing to stop the re-injury)
You want to get well quickly.  We'll stop the constant re-injury to The Big Three.
IN ADDITION…
Since the 1940's until now… the popular belief continues that Frozen Shoulder will eventually resolve itself to full recovery in 1-4 YEARS.
It Doesn't!
A 2017 study shows that this "belief" is UNTRUE.
"No evidence supported full resolution without treatment. On the contrary… data demonstrated that most improvement occurred early, not late."  Wong CK  (3)
Wong is Right.
Frozen Shoulder needs to be treated as soon as possible.
Or you may get scheduled for surgery.
Your Shoulder Pain Solution… Visit our Clinic
Get Better Today!
Dr. Bock's "

Shoulder Revolution Solution

" ™  Treatment… 
Is NOT:
Cortisone or Medicines
Manipulation or Adjustments
Injections
Ultrasound
Electrical Stimulation
Shockwave Therapy
Scrapping and Bruising the Muscles (Graston)
Trigger Point Therapy
Pushing on Fibrosis or Adhesions
A Stretching Class
Not Hypnosis
Not Manipulation under Anesthesia
Maybe you've tried various shoulder remedies.
But they don't correct the Source of the problem.
They only treat the symptom… and HOPE  the REAL problem gets better.
Physical Therapy
Massage Therapy
Body Work
Osteopathy
Chiropractic
Acupuncture
Graston Technique

Bowen Therapy

Personal Training
Shockwave Therapy
Trigger Point Therapy
Muscle Therapy
Movement Therapy
Reflexology
Pilates
Supplements and Diet
Ultrasound & Electrical Stimulation
Exercise or Complete Rest
get back in the swing of things!