Chiropractor near me shoulder tendonitis, ALGARVE, PORTIMÃO, ALVOR, LAGOA, PRAIA DA ROCHA, LAGOS, SILVES, PORCHES, FARO, VILAMOURA,
Diagnosed with Shoulder Tendonitis / Tendinitis?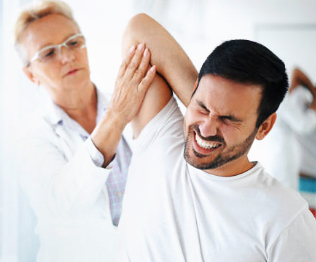 Shoulder and arm pain that doesn't go away?
Prescribed physical therapy, medications, cortisone?
Surgery?
Shoulder Tendonitis …
Get Fixed Fast!
A FREE Consultation & Orthopedic Examination with a Shoulder Specialist.
Followed by a Pain-FREE Treatment…
Quickly relieves your painful shoulder tendinitis
Get Your mobility and movement back
Your tendinitis heals quickly
Return to life's enjoyable activities!
93% of our patients experience this kind of recovery…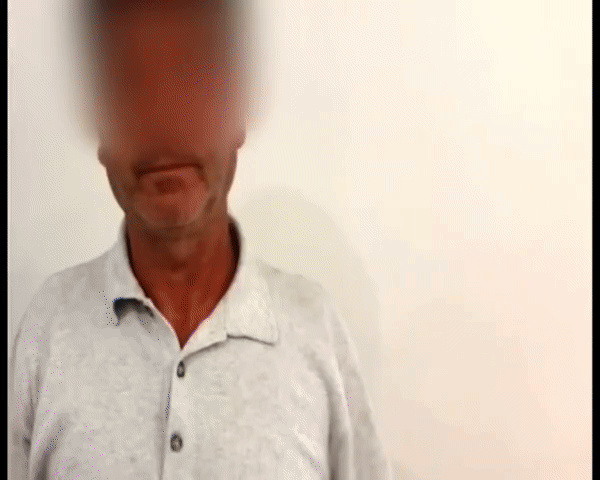 6 week follow up and he is doing great… after just one Treatment!
Right here at… The Pain-FREE Shoulder Clinic
Diagnosed with Tendonitis for 3 years
This gentleman wasn't able to lift his left arm above shoulder level for 3 years.
6 minutes of Treatment… arm right up, NO pain.  
His smile says it all!
Dr. Bock has been providing the Revolutionary Shoulder Treatment since working as an Olympic doctor…
in the 1984 Summer Olympics in Los Angeles. For 35 years he has helped 1000's of patients regain their normal Pain-FREE shoulder mobility.
While working with Olympic athletes he realized that there had to be a better way to help them return to their competition in a matter of days or weeks (rather than the usual 4-6 months of treatment). He is a world leader in Shoulder rehabilitation and is a consultant to major insurance companies in the US helping to remodel the way Shoulder Treatment is provided.
Dr. Bock has been caring for Patients in the Algarve providing Shoulder Tendonitis Treatment since 2012.
Call for your Free Consultation and Orthopedic Examination.
To find out more click…
What is Shoulder Tendonitis?
Current medical researchers and top orthopedists have redefined what they previously had labeled — Shoulder Tendonitis or Tendinitis. True tendinitis is an "inflammation" of a tendon that becomes hot, swollen and filled with special white blood cells. The inflammation occurs immediately after an injury and is a short process. Think "hot, swollen sprained ankle".
After that short period of time, the tendon"itis" stops.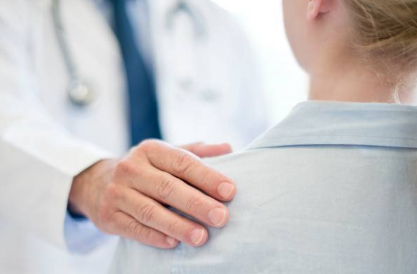 Over 95% of people diagnosed with Shoulder "Tendonitis" are actually experiencing a "Tendinopathy" which is an ongoing "irritation or aggravation" of the tendon. It's the continual irritation of your tendon that is causing your pain and lack of movement.
(remember this, we'll get back to it in a second!)
The Difference is VERY Important.
Why?  Because the treatment for each is vastly different.
The wrong treatment is why so many people struggle for so long to get well… months or years.
Think of it this way. If the OIL in your car is low… putting GAS in the car ISN'T going to help (wrong thing). And if we keep using the car without oil the engine is going to wear out.
This is what happens with the wrong care for the shoulder.
Usual care offered for an incorrectly diagnosed 'tendonitis' :
pills, anti-inflammatories (anti-inflammation!)
rest
injections (anti-inflammatories)
long and costly physical therapy (ice, heat, ultrasound, massage, electrical stimulation, etc)
cortisone (a powerful anti-inflammatory)
shockwave therapy
Nice care… Wrong Condition. It doesn't work.  So, of course, you're not going to get better.
Chances are the tendon continues to wear out to the point where you may need surgery.
Like most people, you probably have a TENDINOPATHY.  A continuing irritation of the tendon causing pain and reduced movement. It just makes common sense to stop the squeezing, pulling and pinching. Otherwise, we can have:
pain
limited movement of our arm
difficulty sleeping
the arm feels "heavy"
unable to lift objects 
Get the proper Treatment You need.
The Pain-FREE Shoulder Clinic provides you with the proper Diagnosis and Treatment to STOP the continual irritation (micro-trauma) so your Tendon can recover quickly!
Dr. Bock's Treatment gets your shoulder moving without the pinching of the tendon so your pain is reduced and your movement returns!
For 35 years this is how treatment at the Pain-Free Shoulder Clinic has helped 1000's of patients. FAST
Get Back to Your Life!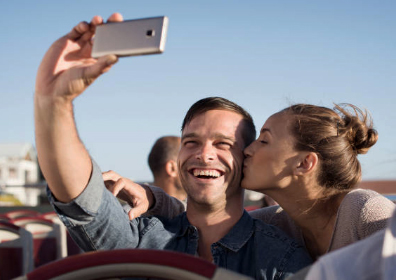 Dr. Bock's Revolutionary Pain-FREE Shoulder Treatment
Quickly Corrects Shoulder Tendonitis – Tendinopathy.
Without:
Cortisone
Injections
Pills, anti-inflammatories or medications
Difficult painful therapies and exercises
Endless expensive treatments
Surgery
While caring for Olympic athletes, Dr. Bock developed this extraordinary Treatment.
You can get back to doing the things you like… quickly.
His 35 years of experience and research can quickly help relieve your Shoulder Tendonitis – Tendinopathy pain and lack of normal movement.
Helping you avoid surgery.
Of the 93% of patients who are helped at The Pain-Free Shoulder Clinic, the 2nd most common diagnosis is Shoulder "Tendonitis". They've either been prescribed and/or tried physio (physical therapy).  Many times surgery has already been scheduled. 
At The Pain-Free Shoulder Clinic, most patients greatly improve within 1-5 Treatments.
(instead of 20-60 sessions, 4-6 months of physio).
Get the right Treatment for Your Tendon.
The Revolutionary Shoulder Treatment Solution
Gentle Treatment helps the Shoulder Tendonitis so you can move again… Pain-FREE!
Dr. Bock has discovered the Source of the problem and how to fix your shoulder quickly.
The Treatment stops the irritation to the tendon so it can move again and get well.
He has been providing the Shoulder Treatment for 35 years. Olympic athletes who regularly injure their shoulders and regular people too!  Get fast results.
Please call for your FREE Consultation and Orthopaedic exam
Dr. Bock will carefully listen to you, what happened to your shoulder and arm, what it can and can't do, what you have tried so far. If you have any exams please bring them with you.
After your exam, Dr. Bock will honestly tell you if he can help or not. (If not, he may be able to suggest an alternative.)
If you are a good candidate for the Treatment you can begin on your very first appointment.
93% of all people who come to the clinic are helped within just 1-5 treatments. Most people are able to get 80% improvement at the first visit.
WE ARE HERE TO HELP YOU
TO FIND OUT MORE ABOUT THIS
REVOLUTIONARY SHOULDER TREATMENT
click here
or
call for your FREE Consultation and Orthopedic Exam
+351 282 352 202
(click and call)
Begin your Recovery Today!
Pain-FREE Shoulder Clinic
Bombeiros Voluntários Portimão, Suite 2
Rua dos Bombeiros Voluntários
Pain-FREE Shoulder Clinic / Dr. Bock serving Lagoa Lagos Carvoeiro Portimão Silves Porches Ferragudo Alvor Estombar Parchal Monchique Loulé Faro Villamora Praia da Rocha Almancil Quinta do Lago Vale do Lhttp://drbock.ptobo Family Medical Centre Tavira Albufeira Armação de Pêra Guia Alentejo Lisboa Lisbon Algarve, Portugal