Shoulder Tendonitis Treatment Cost Algarve / Tendinitis?

At The Pain-FREE Shoulder Clinic…
Dr. Bock offers a Revolutionary Shoulder Tendonitis Treatment in the Algarve, that quickly helps your tendon heal without the need for surgery, pills, injections or long and costly physical therapy sessions.
93% of people with Shoulder Tendonitis respond to Treatment at the very first session.
Most people have fewer than 5 Shoulder Treatments!
Surgery?  Not only is it costly but often the 'cure' is worse than the Tendonitis.
Our patient you see here couldn't raise his arm for 3 months due to Shoulder Tendonitis. After his first Treatment, he had nearly full shoulder-arm movement without pain. He only had just the one Treatment. 6 weeks later he dropped by to show us that he was doing great!
Shoulder Tendinitis Treatment …
Get Fixed Fast!
At The Pain-FREE Shoulder Clinic…  it's completely different.
93% of Patients need less than 5 Treatments to regain their Pain-FREE Mobility and get back to doing the things they enjoy.
Dr. Bock makes the Revolutionary Shoulder Tendonitis Treatment Cost affordable for everyone…
He offers:
a FREE Consultation and Examination

Treatments at 50€ per session, and normally fewer than 5 sessions.
Most Patients spend less than €250 to get their Shoulder Tendonitis fixed!  (and NO painful surgery!)
250€
  vs  €7,000€
Compare Published
Shoulder Tendinitis Treatment Cost
Typical Shoulder Tendonitis Treatment from the standard medical community is:
Surgery plus post-surgical Physio…
1) Surgical cost…
$5600 to $6700  or  5000€ to 6000€.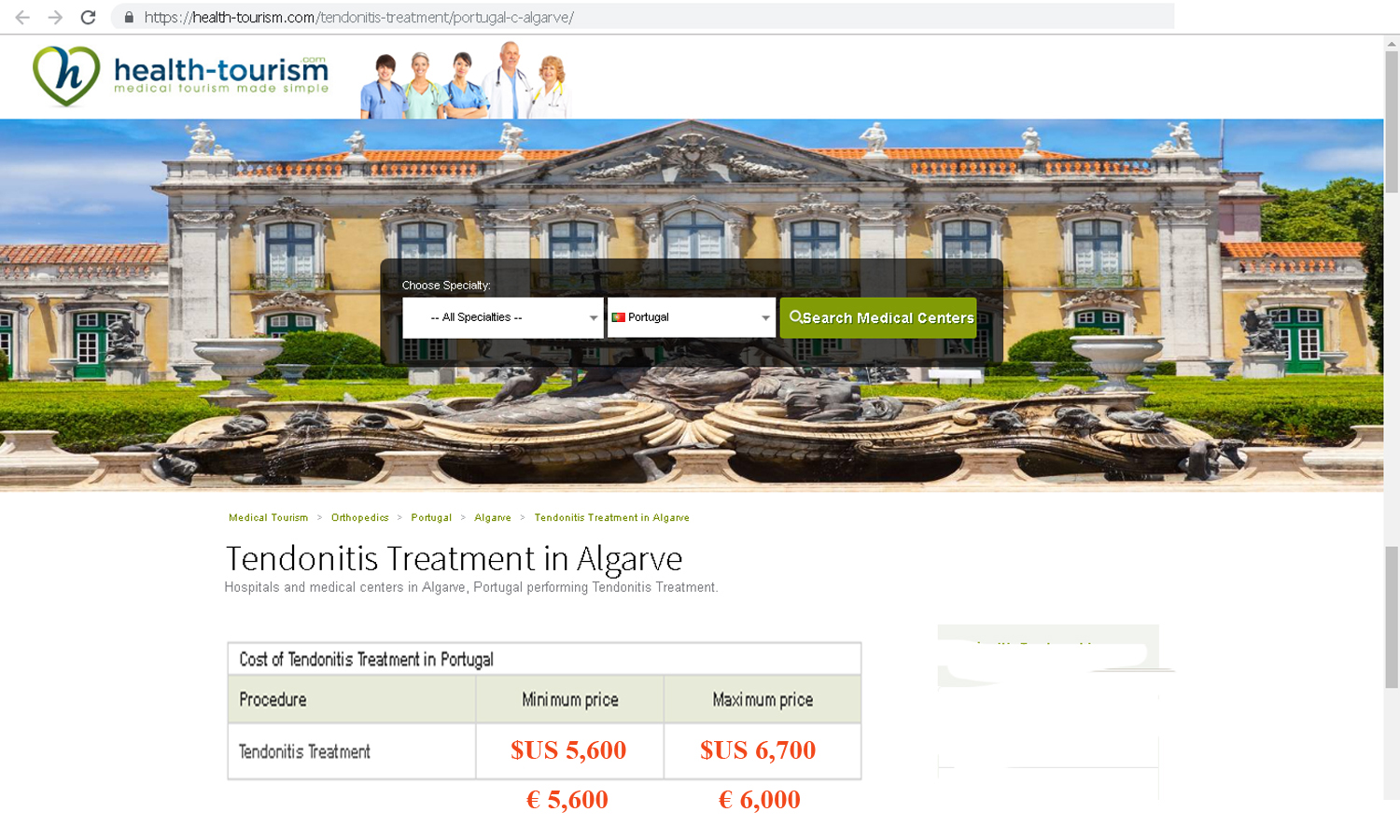 https://health-tourism.com/tendonitis-treatment/portugal-c-algarve/
2) Post-Surgical Physio Cost…
3 Sessions/week for 6 weeks, at 40€/session = 720€
Total, nearly 7,000€
(and many places are much more expensive)
Now add in any lost time from work, or play or just losing time and money from your life.
That's a LOT!
Get Better Faster
At a fraction of the cost and risk of surgery
Here is another patient who has suffered from Shoulder Tendonitis.
He was unable to raise his arm above shoulder level for over 3 years.
After just a few minutes of Dr. Bock's Shoulder Tendonitis Treatment, this patient had nearly full range of motion and NO PAIN !!
Diagnosed with Tendonitis for 3 years
6 minutes of Treatment… arm right up, NO pain.  
His smile says it all!
Find Out More…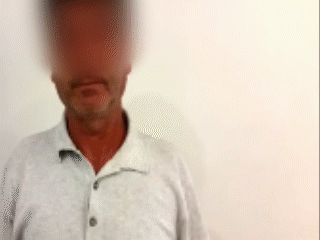 Get the proper Treatment You need.
The Pain-FREE Shoulder Clinic provides you with the proper Diagnosis and Treatment to STOP the continual irritation (micro-trauma) so your Tendon can recover quickly!
Dr. Bock's Treatment gets your shoulder moving without the pinching of the tendon so your pain is reduced and your movement returns!
For 35 years this is how treatment at the Pain-Free Shoulder Clinic has helped 1000's of patients. FAST
Get Back to Your Life!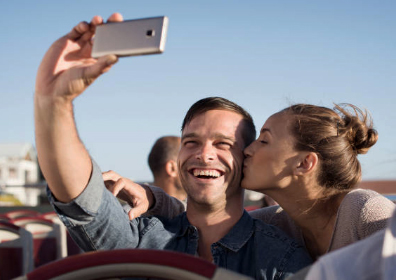 Dr. Bock's Revolutionary Pain-FREE Shoulder Treatment
Quickly Corrects Shoulder Tendonitis – Tendinopathy.
Without:
Cortisone
Injections
Pills, anti-inflammatories or medications
Difficult painful therapies and exercises
Endless expensive treatments
Surgery
While caring for Olympic athletes, Dr. Bock developed this extraordinary Treatment.
You can get back to doing the things you like… quickly.
His 35 years of experience and research can quickly help relieve your Shoulder Tendonitis – Tendinopathy pain and lack of normal movement.
Helping you avoid surgery.
Of the 93% of patients who are helped at The Pain-Free Shoulder Clinic, the 2nd most common diagnosis is Shoulder "Tendonitis". They've either been prescribed and/or tried physio (physical therapy).  Many times surgery has already been scheduled. 
At The Pain-Free Shoulder Clinic, most patients greatly improve within 1-5 Treatments.
(instead of 20-60 sessions, 4-6 months of physio).
Get the right Treatment for Your Tendon.
The Revolutionary Shoulder Treatment Solution
Gentle Treatment helps the Shoulder Tendonitis so you can move again… Pain-FREE!
Dr. Bock has discovered the Source of the problem and how to fix your shoulder quickly.
The Treatment stops the irritation to the tendon so it can move again and get well.
He has been providing the Shoulder Treatment for 35 years. Olympic athletes who regularly injure their shoulders and regular people too!  Get fast results.
Please call for your FREE Consultation and Orthopaedic exam
Dr. Bock will carefully listen to you, what happened to your shoulder and arm, what it can and can't do, what you have tried so far. If you have any exams please bring them with you.
After your exam, Dr. Bock will honestly tell you if he can help or not. (If not, he may be able to suggest an alternative.)
If you are a good candidate for the Treatment you can begin on your very first appointment.
93% of all people who come to the clinic are helped within just 1-5 treatments. Most people are able to get 80% improvement at the first visit.
WE ARE HERE TO HELP YOU
TO FIND OUT MORE ABOUT THIS
REVOLUTIONARY SHOULDER TREATMENT
click here
or
call for your FREE Consultation and Orthopedic Exam
+351 282 352 202
(click and call)
Begin Your Shoulder Tendinitis Recovery Today!
Pain-FREE Shoulder Clinic
Bombeiros Voluntários Portimão, Suite 2
Rua dos Bombeiros Voluntários
Pain-FREE Shoulder Clinic / Dr. Bock serving Lagoa Lagos Carvoeiro Portimão Silves Porches Ferragudo Alvor Estombar Parchal Monchique Loulé Faro Villamora Praia da Rocha Almancil Quinta do Lago Vale do Lhttp://drbock.ptobo Family Medical Centre Tavira Albufeira Armação de Pêra Guia Alentejo Lisboa Lisbon Algarve, Portugal